This website describes my passion for the night sky including observations and sketches, planetary & lunar imaging, tracking variable stars and equipment making.
Welcome to my YouTube page: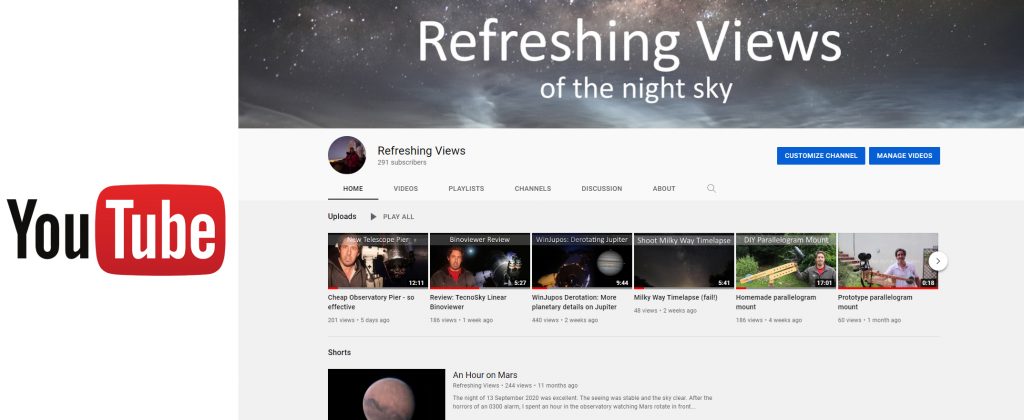 The Refreshing Views Observatory is in a village a few miles from Salisbury, Wiltshire in the south of England. It is adjacent to a large yew tree that dominates the sky to the south east. It holds a C11 SCT, a 60mm Lunt solar scope and a pair of tripod-mounted 100mm APM binoculars (see Equipment section).
When I am not using the observatory, I can be found under the dark skies of Salisbury Plain with the Salisbury Plain Observing Group; on Tenerife at the Mons Observatory and I am a member of both Basingstoke and Andover AS .