Quick dodge of the clouds yesterday evening to catch Jupiter being photobombed by Europa and Venus approaching half-phase. Note Great Red Spot just starting to appear round the limb.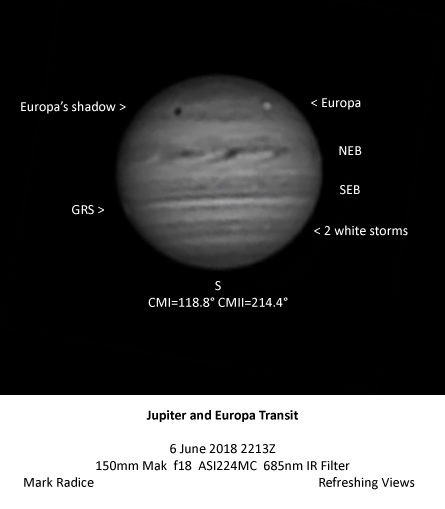 Europa was in transit with a trailing shadow just as the GRS was rotating into view.  It is interesting to note the changes in the SEB from last season.  It looks like 3 stripes now.  Lots of detail in the NEB too – and a few white storms in the south tropical zone.
Although it's rather pleasant to be out in t-shirt and shorts I can't help but look forward to Jupiter being a bit higher in the winter skies again.